In November, RES was excited to induct sixty-three fourth and fifth graders into our Jr. Beta Club.
These students earned all As and no more than one B in academics as well as exhibit outstanding conduct and behavior.
In addition to being role models in our school, Jr. Beta students also work to serve the community outside of our school building.
In December, students collected over 700 canned food goods to help local families in need and make a contribution to Carroll County Soup Kitchen.
They also supported the Roopville community by participating in the 1st Annual Christmas parade.
In February, students will support Jump Rope for Heart alongside Coach Jill Young. In April, we will host a spring project to round out our year of service.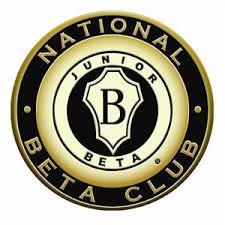 Motto:
Lead by Serving Others
The National Beta Club began as the dream of founder, Dr. John W. Harris, a professor at Wafford College in Spartanburg, South Carolina. The first Beta Club was formed in 1934. It has become the nation's largest independent, non-profit, educational youth organization. The Beta Club is committed to recognizing and promoting high academic achievement, rewarding and nurturing worthy character, fostering leadership skills, and encouraging service to others.