Mrs. Lawson and Mrs. Carroll Recognized at Board Meeting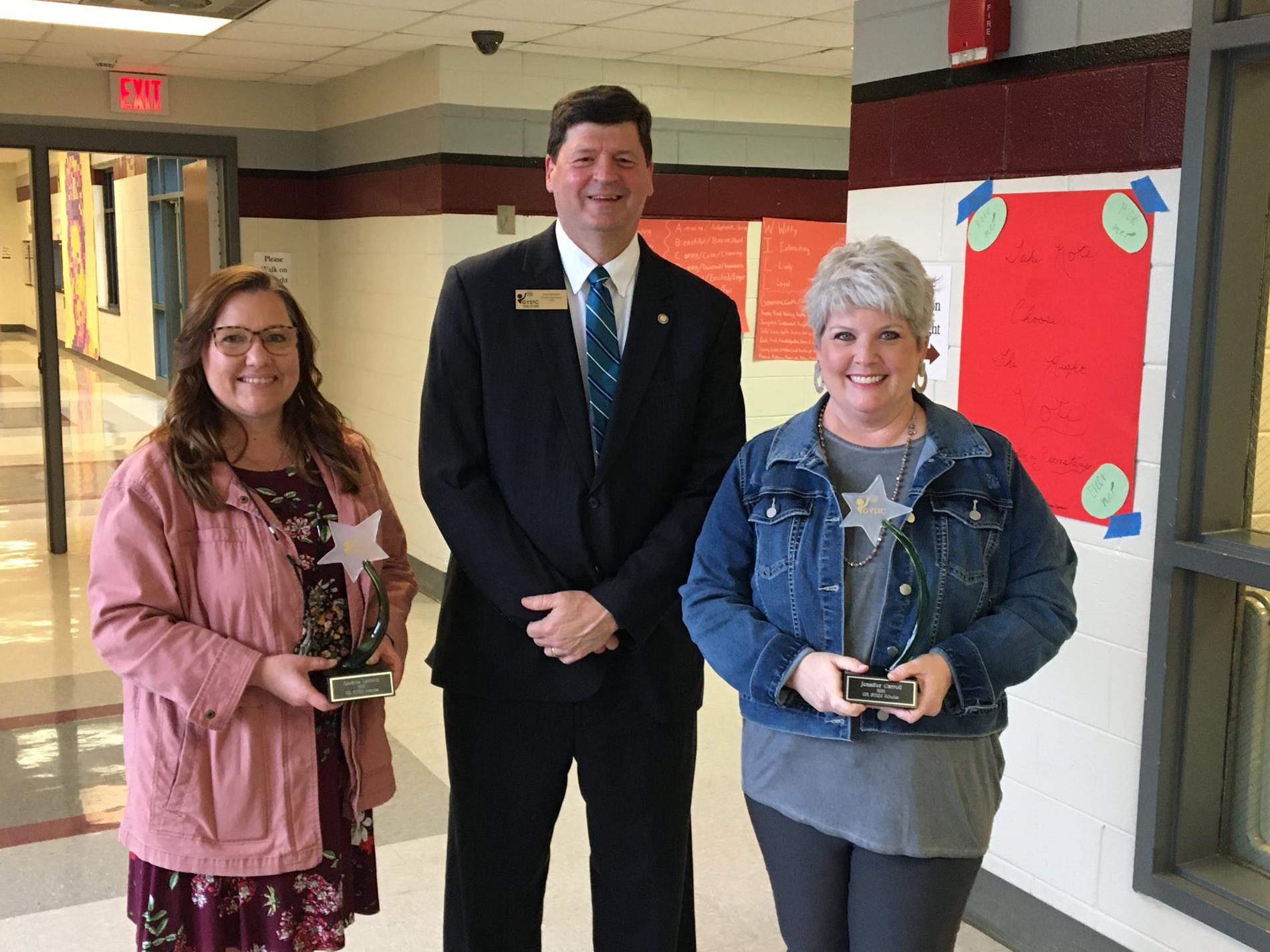 ---
Mrs. Lawson & Mrs. Carroll were recognized at the Board Meeting last night and received $500 grants and a sculpture award for the STEM learning they have provided for their students.
Mr. Don Barbour, chairman of GYSTC, presented the award.
Mrs. Carroll's project was "Strawberry Fields Forever," and Mrs. Lawson's was "Pioneer STEM Day."